No More Cough

Eradicate the discomfort of persistent coughing. Our nebulizer provides the solution, letting you and your horse concentrate on competing without interruptions.

Competition Ready

Leave behind the nagging mucus – whether from travel or environmental factors. Opt for nebulization to keep your horse competition-ready and in top form.

Peak Performance

Elevate your horse's potential by ensuring their respiratory system operates at its peak, unlocking the full power of their performance capabilities.​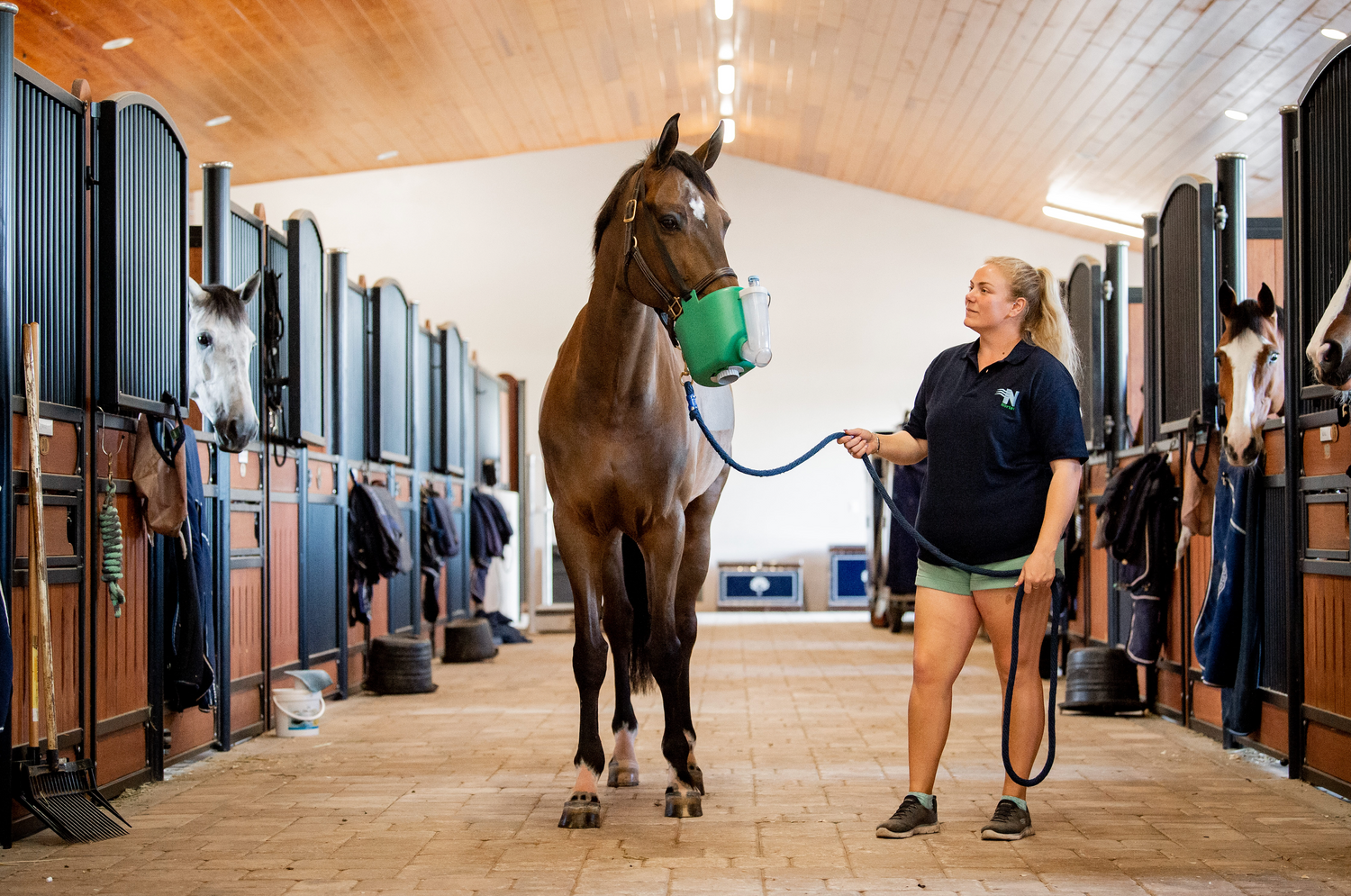 Your Horse, Our Technology
When your horse isn't performing at their best, plans change. Event cancellations, halted victories – it's about restoring well-being and aiming for competition. Prioritize their Respiratory System for their quality of life, empowered by the world's top technology. Flexineb understands – let's navigate this journey together.
Experience the Benefits Today
Unlock Respiratory Freedom​

Embrace a single solution for diverse respiratory issues. Flexineb empowers your horse to breathe freely, redefining their quality of life.​

Champion in Your Community

Elevate your status as a dedicated professional within your equestrian circle. Flexineb helps you nurture your horse's well-being, earning recognition and respect.​

Performance and Recognition​

Watch your horse's performance soar to new heights. With Flexineb, you're not only enhancing their capabilities but also gaining acknowledgment for your commitment to excellence.​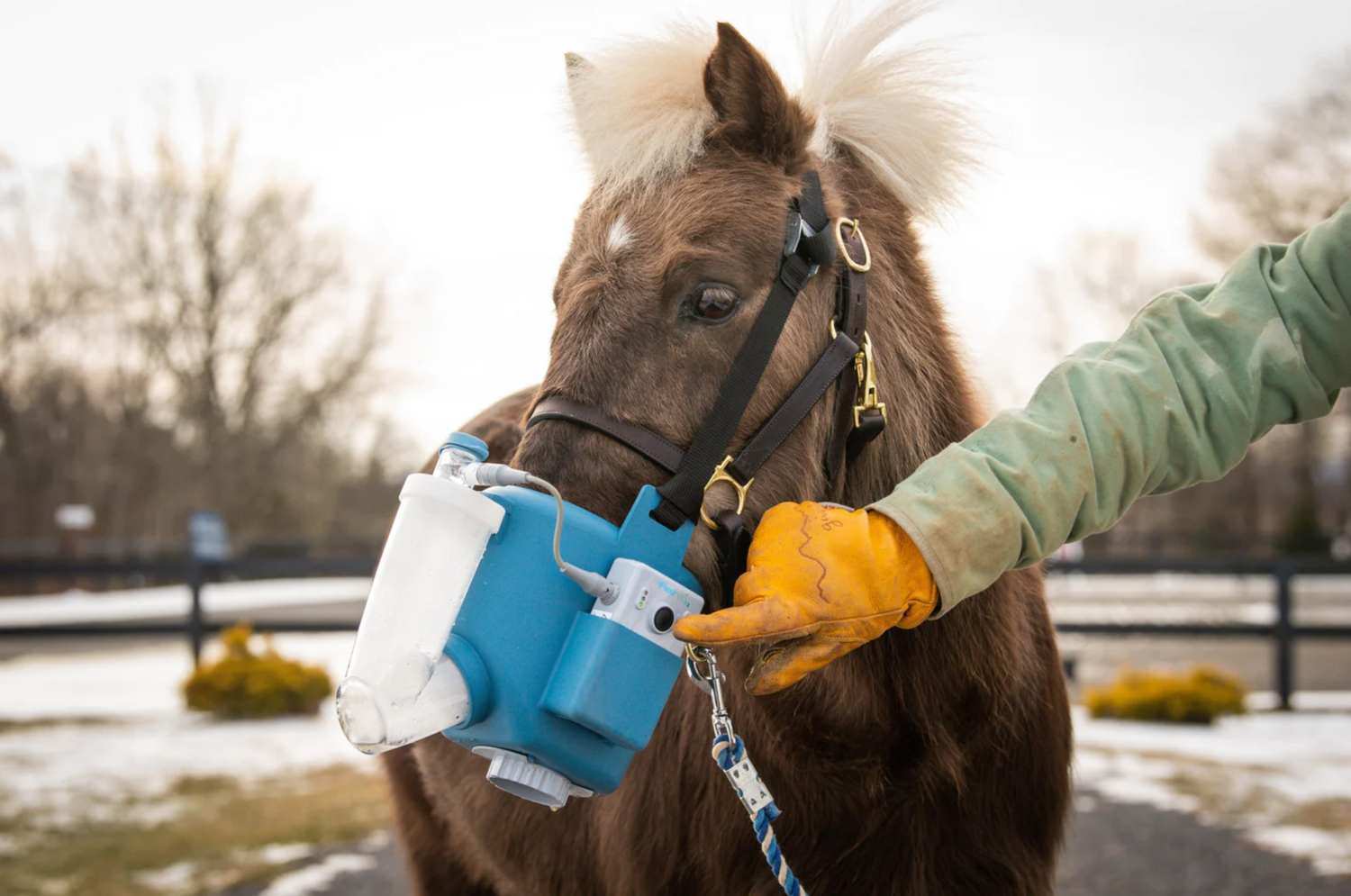 Three Steps to Success
1. Get your Flexineb
Ready for the journey to respiratory freedom? Get Flexineb now to redefine your horse's quality of life.
2. Start Nebulizing
Fill the medication cup and include Flexineb in your horse's daily routine. Our user-friendly system ensures a stress-free experience for both you and your horse.
3. Embrace Respiratory Freedom
Witness the transformation as your horse breathes with newfound ease. Experience the power of Flexineb and secure your horse's well-being today.​
Start Your Flexineb Journey Today
Starting Treatment | Flexineb® E3
Proven Expertise

Flexineb, born in Ireland, boasts the world's most researched equine nebulizer, embraced in 26+ countries. We've helped thousands of horse owners, transforming lives with our tested technology.​

15 Years of Excellence

A 15-year journey marked by awards and recognition showcases our dedication to improvement. Join us in becoming the professional horse owner you are.​

Real Impact, Real Voices

Explore testimonials of transformed lives – real stories from real horse owners. These narratives reflect the trust placed in Flexineb, affirming our commitment to your horse's well-being.​
The best decision you will make.
"It is user-friendly for both the horse and personnel and is effective in managing respiratory issues."
"Without the Flexineb®, it's possible I would not have made it to Burghley. I now use it on all of my horses after long trips to help clear away any mucus that has accumulated."
"The Flexineb has become one of the most important pieces of equipment we use. Before competition or after a long travel, the horses enjoy their Flexineb treatment."
"At Millarbrooke Farm, nebulizing with Flexineb is vital for our horses' top-level performance. It's user-friendly and the results speak for themselves."
"Using Flexineb demonstrates a commitment to your horses' well-being against allergens. It's an investment in their health, ensuring they breathe easier and thrive."
Choose Flexineb® – your trusted partner for equine respiratory health, globally recognized and committed to genuine impact.​